Conference Program
09.45 CET Day 1 Opening session - Opportunities, issues and challenges surrounding monetization
Panel Moderator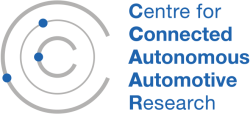 Kevin Vincent
Director - Centre for Connected and Autonomous Automotive Research
Coventry University
UK
Unlocking the full lifecycle value from connected-car data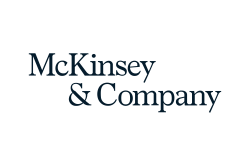 Dr Timo Möller
Partner and head of McKinsey Center for Future Mobility
McKinsey & Company, Inc.
Germany
Connected cars provide a unique customer experience while delivering cost and revenue benefits to mobility companies, including OEMs, suppliers, dealers, insurers, fleets, tech players and beyond. To capture the potential value behind the underlying use cases, players across the mobility ecosystem need to develop four key capabilities: double down on a customer-centric approach, get technical enablers right, choose an operating model for a digital business, and fully leverage a digital go-to-market.
Data sharing from an automotive manufacturer's perspective: a true data economy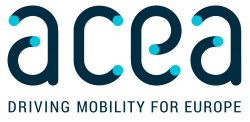 Joost Vantomme
Smart mobility director
ACEA
Belgium
Vehicle manufacturers showcase data sharing and access to data with tangible results across the automotive value chain and beyond, be it in the B2B, B2G or B2C segments. The market has evolved and grown, and the emergence of data intermediaries providing innovative new offers to a growing number of players illustrates the digital and data economy.
Respecting consumers' rights while monetizing the digital car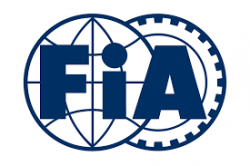 Diogo Pinto
Policy director
FIA
Belgium
This presentation will outline the owners' and users' points of view, and their needs and concerns regarding access to in-vehicle data. It will focus on how digitalization can contribute to keeping mobility accessible, affordable and efficient while upholding the digital and privacy rights of consumers, responding to their legitimate expectations and, ultimately, gaining their trust.
Setting up a legal structure for data sharing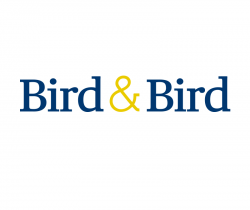 Dr Alexander Duisberg
Partner
Bird & Bird
Germany
OEMs have a pole position to monetize direct customer access and customer data and benefit through cost savings and additional revenue. On the way to implementing data monetization in practice, many legal issues and challenges arise, in terms of evolving regulatory frameworks as well as from a contractual and liability perspective. This session focuses on the legal framework and its developments with regard to data sharing at the EU level, as well as the contractual perspective with regard to data sharing and data licensing agreements.
Recipe for faster value realization

Srijani Dey
Chief analytics and engineering architect
DXC Technology
USA
We have reached an inflection point where those who understand how to move from productization to monetization in their digital car journey are positioned to far outperform those who don't, and those who fail to seize the opportunity are putting themselves at a severe disadvantage. We need to think of innovative ways of monetization that will also yield momentum and acceleration to the next levels of the digital car. With paradigm-shift, game-changing, breakthrough vision, what we can enable is 'convergence' of this exponentially accelerating technology, resulting in significant savings for the R&D department.
12.30 CET Day 1 Session 2 - Realizing value from data and avoiding pitfalls
Panel Moderator

Michael Glitzner
Team leader, contextual information systems and operational insights
Virtual Vehicle Research GmbH
Austria
Monetizing connected car data: how to collect, manage and extract value from data

Massimo Cavazzini
Head of automotive business development - EMEA
Amazon Web Services
Italy
Turning vehicle data into new revenue-generating services that can be continually updated and personalized can be cost-prohibitive. AWS makes it possible and practical for automotive and mobility companies to operationalize data and improve the effectiveness of various connected vehicle and fleet use cases including predictive maintenance, in-vehicle service monetization, usage-based insurance and more.
5GMETA – monetizing car and mobility data for new entrants, technologies and actors

Dr Oihana Otaegui
Project coordinator 5GMETA
Vicomtech
Spain
Today's semi-autonomous vehicles are rolling off assembly lines equipped with hardware, software and machine learning systems, as well as cameras and ultrasonic sensors. In addition to ensuring a safer ride, these cars generate a lot of data. The EU-funded 5GMETA project is developing an open platform to leverage car-captured data to stimulate and facilitate innovative products and services. It will empower the automotive ecosystem, from industry players to new entrants such as small and medium-sized enterprises and high-tech startups. Granting access to data from relevant geographical regions, the project will create new opportunities and business models from valuable services, where data liability and billing will rely on an accountability dashboard of data-flow subscription and volume consumption.
Monetizing connected vehicle data in the vehicle security operations center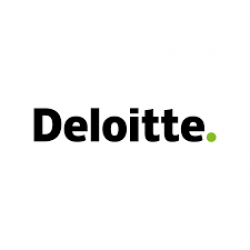 Nishant Khadria
Director
Deloitte
Germany
With the emergence of automobile intelligence in digital cars, the threat surface of the connected ecosystem has dramatically increased. This has led to regulations (e.g. UN R155) to ensure road user safety through a secure cybersecurity management system (CSMS). The vehicle security operations center (or VSOC) is an inherent part of CSMS and aims to detect, analyze and respond to cyber events in a timely manner through the collection and analysis of in-vehicle logs. Although the focus is on assimilating cyber-relevant logs, user/product behavioral data can also be bundled and analyzed. These logs act as a basis to offer customized products and services to the user.
Less is more: maximizing the value of data

Hal Reisiger
CEO
Cosworth
USA
Indisputably, data is the fuel that powers the monetization of the digital car. Because of the increasing number of sensors being placed on vehicles and the growing implementation of ADAS services, the data being produced by each vehicle is exploding. Collecting and transmitting irrelevant data will overwhelm any data service and render it useless and unprofitable. At Cosworth, we are placing intelligence at the edge, in each vehicle, that selectively chooses and transmits only the most relevant data. This reduces the requirements, and hence cost, for data storage and transmission while maximizing the value of the data. Less truly is more.
How to avoid antitrust risks when developing a profitable data monetization strategy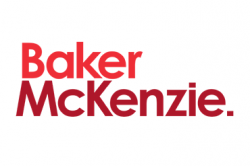 Dr Nicolas Kredel
Global chair for future mobility
Baker McKenzie
Germany
Data is the new currency driving economic benefit for the mobility sector. Though at a fundamental level data monetization means selling rights in data to a third party, it can do much more in enabling the creation of new services and revenue streams. In striving to grow market share, working with outside partners and competitors (e.g. via data pooling or licensing agreements) can expose a company to antitrust and merger control risks. Also, the decision to grant or refuse data access has to balance the rules of tightening antitrust regimes and data privacy and cybersecurity concerns. Globally, antitrust and regulatory regimes on data in the mobility sector are developing, but still inconsistently. This presentation will provide legal guidance from North America, China and Europe on how companies can mitigate antitrust risks when developing a profitable new data monetization strategy.
15.15 CET Day 1 Session 3 - Identifying opportunities and achieving commercial benefits
Panel Moderator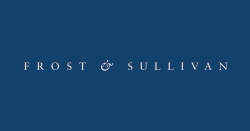 Jack Palmer
Senior consultant, automotive and transportation
Frost & Sullivan
UK
Connected data for prognostics, quality cost savings and beyond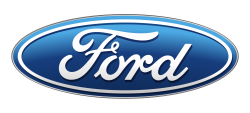 Dr Khalid Ahmed
Technical expert - xEV connected vehicle analytics
Ford Motor Company
USA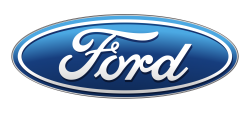 Jimmy Kapadia
Manager, electrified systems analytics
Ford Motor Company
USA
Connected vehicle data has given a new meaning to our relationship with customers at Ford Motor Company. In our Ford+ plan, we pursue an always-on approach to our relationship with customers. In addition to customer-facing connected services, the product development team at Ford uses connected vehicle data to continuously improve our products – the underlying powertrain and various propulsion components. In this talk, we will highlight our work using connected vehicle data to provide prognostics for electric vehicles. The prognostics provide an early warning to quality teams, reducing time to resolution and quality costs all while increasing customer satisfaction and retention. Connected vehicle data is also used in the design of future components that are optimized according to usage learned from connected vehicle data.
Establishing a mobility data exchange – principles and opportunities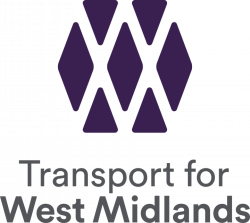 Chris Lane
Head of transport innovation
Transport for West Midlands
UK
ConVEx provides a commercially sustainable connected and automated vehicle data exchange marketplace. The presentation will explain how ConVEx was established, the key principles of how it operates – including a review of several real-world use cases – and the potential commercial opportunities such a platform unlocks.
Use cases for connected vehicles: cooperative prediction and warning of traffic risks – technical challenges and possible business opportunities

Dr Alexander Stocker
Key researcher and project manager
Virtual Vehicle Research GmbH
Austria
Shared vehicle data paves the way for novel data-driven services. How about vehicles sharing traffic risk-related data for the benefit of all road users while maintaining the privacy of individual road users? Based on the results of the D-TRAS research project, this presentation will outline the various challenges in developing a data-driven service that integrates data from vehicles collected via smartphone-based safe driving apps with vehicle CANbus data obtained via data marketplaces and traffic safety-related data from companies and government institutions to enable the prediction of traffic risks for vehicle drivers and other stakeholders. After an insight into the technical approach of the project and its limitations, the business perspective and the different beneficiaries of such a service will be discussed.
From trusted mobility data to CRM for a better customer experience and retention

Giuseppe Serio
Senior director market development
Upstream Security
Germany
Monetizing existing and future mobility data, which is often spread across dozens of repositories anywhere from the OEM headquarters to local national subsidiaries and the dealership network, is a major challenge. Considering the breadth and diversity of this data, Upstream helps OEMs tackle these issues by providing the basis to collect, process, analyze and translate mobility data into actionable insights and drive customer experience excellence. The ability to identify, understand and signal anomalies, ranging from misbehavior to misuse or cyberattack, is a key ingredient in customer satisfaction, trust and loyalty. With CRM and automotive OEM partners, Upstream can offer unique insights for developing data-driven business models and monetizing mobility data across industries.
Using connected car data to drive down the cost of insurance claims

Rahul Madhavan
Director - fleet strategy and new business incubation
Hitachi Social Innovation Business (EMEA)
Netherlands
The presentation will discuss how we use connected car data and artificial intelligence combined with IoT to reduce the number of accidents on the road, and how this can help insurance claims managers and organizations specialized in auto fleet risk insurance drive down claim costs and unexpected financial risks. The key aspects of the topic include how we can leverage the data ecosystem around us to build intelligent business models that save cost; how fleet operators and fleet insurance providers can make best use of the connected ecosystems; how insurance companies can drive down claim costs and get ahead of the competition; how we can reduce road risk and identify risky drivers based on driving behavior; how we can use data to build customer-specific insurance models.
10.00 CET Day 2 Session 1 - Routes to successful monetization
Panel Moderator

Gunwant Dhadyalla
Chief engineer - International Digital Laboratory
WMG - The University of Warwick
UK
Distributed mobility cloud – path to commercialization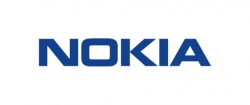 Uwe Puetzschler
Head of Car2X
Nokia Mobile Networks
Germany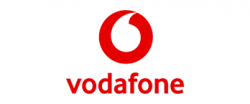 Dr Bob Banks
Technology development manager
Vodafone
UK
Starting with the sharing of safety-related traffic information, the ecosystem will have to evolve and move to more advanced cooperation and business models around comprehensive traffic data. Vodafone and Nokia share their experience gained on a project in the West Midlands of the UK, in which Vodafone's edge computing environment plays an important role.
The regulatory road to monetization of digital cars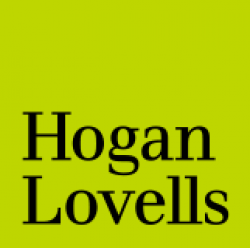 Patrick Ayad
Global leader mobility and transportation
Hogan Lovells
Germany
When technology and investments are global in scale in the transition to autonomous, connected, electric and shared mobility of the future, consumers will need to trust the technology, the companies that develop it and those that provide related services. New business models that, for example, rely on subscription models and digital intermediation of rides create new risks and therefore new regulatory challenges that must be addressed. The value of data generated by digital cars requires data protection regulations (e.g. GDPR) and, in particular, mobility data regulations and cybersecurity regulations. Subscription and platform models for digital services will necessitate e-commerce and consumer protection regulations. The need for regulatory standards and changing government regulations is a real challenge and critical to the success of this transformation. This presentation will discuss regulatory topics of business models related to the value of data generated by digital cars.
UX design considerations when bringing e commerce into the car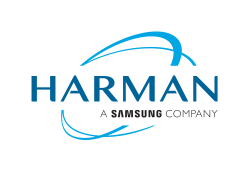 Tom Wellings
Principal designer, user experience at Huemen Design
Harman International
Belgium
As connectivity becomes ubiquitous in vehicles, we are seeing the introduction of e-commerce services that were once only available in mobile or web applications. While the commercial justification and user desire may be clear in many cases, the challenge for automotive companies is to ensure that the end-user experience matches or exceeds expectations. UI/UX designs need to be sympathetic to the requirements of the in-car environment and cannot simply be ported from mobile applications. This presentation will discuss some of the unique UX requirements for in-car use and present examples of Huemen's designs. It will also look at how the design-development process is changing thanks to new tools and methods.
How can telematics service providers help OEMs deliver value to fleet customers?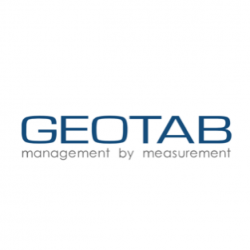 Christoph Ludewig
Vice president of OEM Europe
Geotab
Germany
OEMs are constantly trying to address the fleet market but notice that the requirements of fleet customers differ greatly from those of private customers. In addition to heavy investments in electrification, autonomous driving and digitalization, OEMs need to focus their activities. However, fleet telematics is not part of the core business for many of them. With the advent of the connected car, OEMs have the technical capabilities to make the vehicle data available for fleet managers without the need for retrofit hardware. This presentation will address how OEMs and TSPs can collaborate to help fleet customers grow their digital revenues and reduce costs. It will present opportunities and ideas for OEMs on how to monetize the data and create revenue streams in fleet telematics.
12.30 CET Day 2 Session 2 - Creating and ensuring value
Panel Moderator

Rahul Madhavan
Director - fleet strategy and new business incubation
Hitachi Social Innovation Business (EMEA)
Netherlands
How to monetize CAN bus data – a case study with Volkswagen Group & HERE Technologies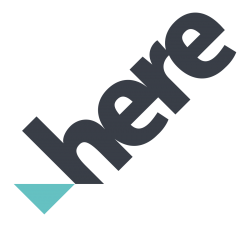 Petter Djerf
Head of IoT, automotive sales, EMEA
Here Technologies
Sweden
OEMs have a pole position to monetize direct customer access and customer data and benefit through cost savings and additional revenue. On the way to implementing data monetization in practice, many legal, technical and commercial issues and challenges arise. This session focuses mainly on the commercial challenges with regard to data sharing at the EU level. Within the session we will use a joint business case from Audi, Nira Dynamics and HERE technologies to exemplify how challenges can be addressed efficiently. We will look into a business case in which sensor fusion software from NIRA Dynamics in Volkswagen group vehicles in combination with the HERE Location Platform are already today producing real-time road surface data from over a million passenger vehicles, for optimized road maintenance operations and improved safety for all.
Software for the mobility of the future – how open source can help and enable business

Andreas Riexinger
Product manager
Robert Bosch GmbH
Germany
Increasing levels of automation require increased automotive embedded software complexity, putting new demands on the existing tools and frameworks. Instead of solving these challenges alone, the path forward is to partner in non-differentiating areas and collaborate. Bosch has adopted open source as a collaborative approach where all domains can meet and work together on common interests by partitioning software and data into differentiating (typically proprietary) and non-differentiating parts. Non-differentiating parts like software or data sets can be public for everyone, helping to save costs, creating de-facto standards by broad usage and making functionalities transparent, which can help the authorities while homologating vehicles. But there is also the possibility to make money – besides the cost-saving aspect – with public data and software. This presentation will outline the importance of open collaboration and the related monetization potential that will help transform the automotive industry.
Building an integrated in-car payment experience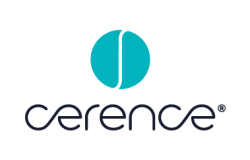 Dr Nils Lenke
VP and GM of apps
Cerence Inc
USA
As in-car payment technologies evolve, deep integration with the car's HMI and sensors is critical to increasing driver adoption. As a leader in conversational AI for mobility, Cerence has in-depth knowledge of how to integrate with the myriad car sensors and data to best support drivers. This presentation will explore the keys to success in building an integrated in-car payment experience.
Monetizing street-level imagery while complying with data protection laws

Alexander Petkov
CEO
Celantur GmbH
Austria
The growing number of street-facing cameras on vehicles enables the acquisition of vast volumes of images. These images can unlock new business cases such as automated litter detection, tracking road asset inventory and detecting road damage. Data protection laws (GDPR, CCPA, PIPL) are one hurdle to overcome before being able to process images that contain personal data such as faces and license plates. We'll share what we have learned about technical and legal challenges when implementing automated image and video anonymization, to protect people's privacy while creating new business value for your company.
Unlocking value from accuracy in floating car data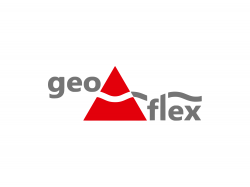 Ludovic Privat
Marketing operations
Geoflex
France
Floating car data is typically timestamped geo-localization and speed data directly collected by moving vehicles. However, the quality of this location data is usually a few meters off from the ground truth. Extracting the raw GNSS data (GPS, GLONASS, Galileo and BeiDou) from the GNSS receiver generates the opportunity to post-process this data, to correct it to decimeter level accuracy and to use it for many valuable purposes such as lane-level traffic information, HD maps, accident reconstruction and more, substantially increasing monetization opportunities. Geoflex has built this post-processing capability worldwide using a technology (seven patents) initially developed by French space agency CNES.
15.15 CET Day 2 Session 3 - Enabling applications and use cases
Panel Moderator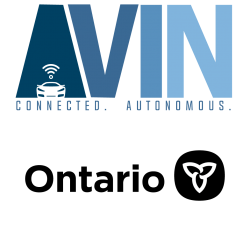 Dr Sherin Abdelhamid
Technical manager - automotive and mobility innovation
Autonomous Vehicle Innovation Network - Ontario Centre of Innovation
Canada
From connected cars to connected insurance

Gwenael de Calan
Head of sales
Caruso GmbH
Germany
Join this presentation to gain insights into current megatrends in the European insurance sector, the latest market research results, the present status of multi-brand car data, which insurance use cases are covered, and how you can start your journey in the new connected car data economy.
Monetizing crowdsourced car data - Potential & implications in traffic scenario use cases

Lars Franke
Product manager
JOYNEXT GmbH
Germany
With the emergence of 5G connectivity, highly automated driving functions, software driven vehicle architecture and electrification, a new era of business models within the automotive industry is arising. To strengthen the market position, smart services based on customers behavior or location can be provided. These location based online services are the base for crowdsourced car data to enhance efficiency, safety, entertainment and further development of automated driving functions (L3 and beyond). This presentation will show opportunities for smart service suppliers (and OEMs) based on two concrete traffic scenario UseCases, how to ensure monetization of the data and how to deploy basic cloud services.
Opportunities and challenges of monetizing vehicle data under the GPDR

Stefan Hessel
Attorney-at-law (Germany), co-head digital business unit
reuschlaw Legal Consultants
Germany
The increasing digitalization of the automotive industry is generating more and more data from vehicles. This makes it possible to not only optimize costs along the value chain on the basis of data but also commercially exploit vehicle data across locations or manufacturers in the form of an independent data product. To exploit this enormous potential, however, companies need legal certainty with regard to the use of data from a data protection and privacy perspective on the one hand, and usage and remuneration models for the collaborative exchange of data on the other.
Fleet digital transformations – lessons learned from shared mobility

Kenneth Malmberg
Senior director, strategic alliances
Ridecell
Germany
Fleet owners suffer from an overabundance of fleet information from multiple data sources, yet lack the ability to put that information to work for them automatically. Today's vehicle alerts might be automated but the actions that typically follow are manual. Connected car technologies such as vehicle diagnostics retrieval, digital keys and immobilizers – traditionally viewed in the context of shared mobility – are now enabling existing fleets with new ways to increase uptime using digital access control and fleet automation. In this session, you will learn how technology can be used to digitalize fleets and fleet operations; how fleet data can be used to create actionable insights and automated workflows; how to leverage multiple telematics platforms to completely handle switching vehicles or drivers through digital means; how these processes can optimize costs and increase margins.
Vehicle data monetization – widening the opportunity

David Knight
Founder and CEO
Terbine
USA
The biggest opportunities are outside of the vehicle. Until now, discussions surrounding how to monetize data generated by vehicles have focused on the closed and narrow ecosystems consisting of the manufacturers, owners and dealerships. Going forward, several new applications are being built by third parties using the anonymized and aggregated data from thousands or millions of vehicles. In this session, we will talk about how data from cars is becoming vital to large logistics companies, training of autonomous delivery vans and drones, city-scale digital twins and more, and how vehicle makers and owners can derive revenue from it.