Speaker Details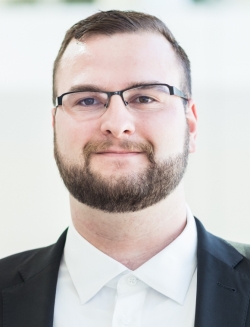 Stefan Hessel
Attorney-at-law Stefan Hessel is senior associate and co-head of the digitial business unit at reuschlaw Legal Consultants. He advises European and international companies in the field of data protection, cybersecurity and IT law. Prior to joining reuschlaw, he worked at the CISPA Helmholtz Center for Information Security in Saarbrücken and at the Chair of Legal Informatics at Saarland University, where he supervised international research projects. Hessel acquired his extensive knowledge of economic processes with his spin-off company, Defendo IT GmbH, which advises companies in the field of cybersecurity and in which he is still a shareholder today.
---
Presentation
Opportunities and challenges of monetizing vehicle data under the GPDR
The increasing digitalization of the automotive industry is generating more and more data from vehicles. This makes it possible to not only optimize costs along the value chain on the basis of data but also commercially exploit vehicle data across locations or manufacturers in the form of an independent data product. To exploit this enormous potential, however, companies need legal certainty with regard to the use of data from a data protection and privacy perspective on the one hand, and usage and remuneration models for the collaborative exchange of data on the other.