Speaker Details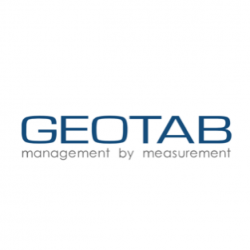 Christoph Ludewig
Within Geotab, Christoph is responsible for business relationships with OEMs and Tier 1s. Collaborating with OEMs is a strategic pillar of Geotab's business model to provide the most advanced telematics solution and freedom of choice to fleet customers. Before joining Geotab, Christoph worked with Daimler AG for 25+ years. Most recently he built up a fleet telematics solutions for passenger cars and vans and was the CEO of Mercedes-Benz Connectivity Services GmbH, Mercedes-Benz's sales entity for vehicle data and fleet telematics. During his career with Daimler he also spent 10 years with FleetBoard, a truck telematics business, where he was responsible for product management and business development.
---
Presentation
How can telematics service providers help OEMs deliver value to fleet customers?
OEMs are constantly trying to address the fleet market but notice that the requirements of fleet customers differ greatly from those of private customers. In addition to heavy investments in electrification, autonomous driving and digitalization, OEMs need to focus their activities. However, fleet telematics is not part of the core business for many of them. With the advent of the connected car, OEMs have the technical capabilities to make the vehicle data available for fleet managers without the need for retrofit hardware. This presentation will address how OEMs and TSPs can collaborate to help fleet customers grow their digital revenues and reduce costs. It will present opportunities and ideas for OEMs on how to monetize the data and create revenue streams in fleet telematics.