Speaker Details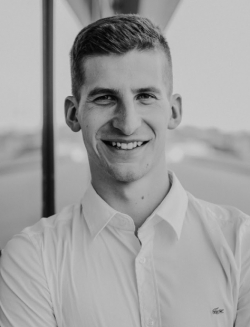 Lars Franke
Lars is Product Manager for Connected Cars at JOYNEXT Gmbh. He received his diploma degree in Traffic Telematics from the University of Dresden, Germany. He has led several research projects within the context of connected and automated driving and in his role he is responsible for vehicle connectivity as well as infotainment. With the background of traffic management systems, roadside infrastructure, positioning and communication technologies he tackles the scope of connected and crowdsourced car data everyday.
---
Presentation
Monetizing crowdsourced car data - Potential & implications in traffic scenario use cases
With the emergence of 5G connectivity, highly automated driving functions, software driven vehicle architecture and electrification, a new era of business models within the automotive industry is arising. To strengthen the market position, smart services based on customers behavior or location can be provided. These location based online services are the base for crowdsourced car data to enhance efficiency, safety, entertainment and further development of automated driving functions (L3 and beyond). This presentation will show opportunities for smart service suppliers (and OEMs) based on two concrete traffic scenario UseCases, how to ensure monetization of the data and how to deploy basic cloud services.