Speaker Details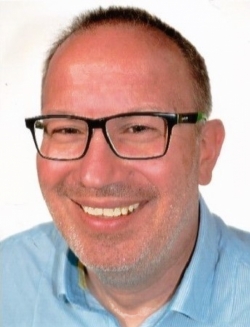 Andreas Riexinger
Since end of 2016, Andreas Riexinger is driving the Bosch autonomous driving solutions as Business Development Manager Open Source for the Robert Bosch GmbH. He worked in different areas for the Robert Bosch GmbH for over 20 years, in which he has collected experience in the development of embedded software and management of IT projects. Since the foundation of the OpenADx Eclipse Working Group in June 2019, he is also their speaker. Andreas Riexinger will give an overview about future mobility, the role of open source software and how to enable business.
---
Presentation
Software for the mobility of the future – how open source can help and enable business
Increasing levels of automation require increased automotive embedded software complexity, putting new demands on the existing tools and frameworks. Instead of solving these challenges alone, the path forward is to partner in non-differentiating areas and collaborate. Bosch has adopted open source as a collaborative approach where all domains can meet and work together on common interests by partitioning software and data into differentiating (typically proprietary) and non-differentiating parts. Non-differentiating parts like software or data sets can be public for everyone, helping to save costs, creating de-facto standards by broad usage and making functionalities transparent, which can help the authorities while homologating vehicles. But there is also the possibility to make money – besides the cost-saving aspect – with public data and software. This presentation will outline the importance of open collaboration and the related monetization potential that will help transform the automotive industry.