Speaker Details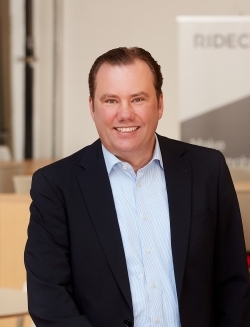 Kenneth Malmberg
Kenneth is the director of strategic alliances at Ridecell and is responsible for creating cooperations with key third-party companies, enabling Ridecell to enrich its car and ride-sharing mobility services platform offering. He has extensive international experience in the mobile telecoms and internet services industry, having been involved in bringing several innovative mobile applications and solutions to market. Prior to joining Ridecell, Kenneth was business development lead for infotainment and telematics at General Motors Europe, where he was responsible for bringing GM's B2B connected car offering to market. His experience before joining GM was in a number of key business development and strategic alliance management roles with the Nokia Corporation. In addition to a diploma in electrical engineering, Kenneth holds a BBA in international business from Schiller International University and an MBA from the University of Warwick, Warwick Business School.
---
Presentation
Fleet digital transformations using keyless technology
How will handing off a virtual vehicle key to a driver, technician or any third party transform your fleet's efficiency? Digital keys and immobilizers, traditionally viewed in the context of shared mobility, are now enabling existing fleets with new ways to increase uptime using digital access control and fleet automation. In this seminar, attendees will understand the latest in digital key technology from a major supplier and lessons learned in the field from a third-generation digital key user. The presentation will also cover new business processes and capabilities that can be unlocked using automation and digital vehicle control.