Speaker Details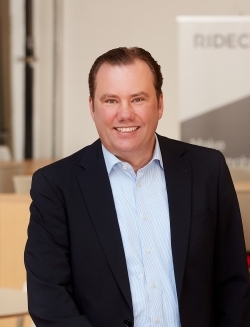 Kenneth Malmberg
Kenneth is the director of strategic alliances at Ridecell and is responsible for creating cooperations with key third-party companies, enabling Ridecell to enrich its car and ride-sharing mobility services platform offering. He has extensive international experience in the mobile telecoms and internet services industry, having been involved in bringing several innovative mobile applications and solutions to market. Prior to joining Ridecell, Kenneth was business development lead for infotainment and telematics at General Motors Europe, where he was responsible for bringing GM's B2B connected car offering to market. His experience before joining GM was in a number of key business development and strategic alliance management roles with the Nokia Corporation. In addition to a diploma in electrical engineering, Kenneth holds a BBA in international business from Schiller International University and an MBA from the University of Warwick, Warwick Business School.
---
Presentation
Fleet digital transformations – lessons learned from shared mobility
Fleet owners suffer from an overabundance of fleet information from multiple data sources, yet lack the ability to put that information to work for them automatically. Today's vehicle alerts might be automated but the actions that typically follow are manual. Connected car technologies such as vehicle diagnostics retrieval, digital keys and immobilizers – traditionally viewed in the context of shared mobility – are now enabling existing fleets with new ways to increase uptime using digital access control and fleet automation. In this session, you will learn how technology can be used to digitalize fleets and fleet operations; how fleet data can be used to create actionable insights and automated workflows; how to leverage multiple telematics platforms to completely handle switching vehicles or drivers through digital means; how these processes can optimize costs and increase margins.