Speaker Details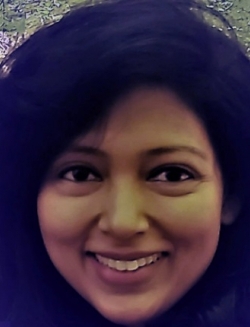 Srijani Dey
Srijani is DXC Technology's distinguished technologist. She leads business transformation initiatives, delivers strategic technology roadmaps and heads a center of excellence for analytics workload migration to accelerate customers' modernization journeys. Srijani speaks at global conferences, including conferences on autonomous driving (simulation and functional testing). She publishes blogs and white papers on analytics, including a popular 'defining a data strategy' paper. She has a patent-pending solution on cloud workload governance, monitoring and self-healing, and won a DXC Award for Technical Excellence.
---
Presentation
Recipe for faster value realization
We have reached an inflection point where those who understand how to move from productization to monetization in their digital car journey are positioned to far outperform those who don't, and those who fail to seize the opportunity are putting themselves at a severe disadvantage. We need to think of innovative ways of monetization that will also yield momentum and acceleration to the next levels of the digital car. With paradigm-shift, game-changing, breakthrough vision, what we can enable is 'convergence' of this exponentially accelerating technology, resulting in significant savings for the R&D department.